Whether you choose an Audi SUV or sedan, you can take advantage of technology like quattro® and Audi Pre-Sense. This feature entered the world 35 years ago and became the first permanent all-wheel drive system for passenger vehicles. In 1980, Audi displayed this performance feature on old military vehicles on wintry conditions in Finland, and the company hasn't looked back since. Today, it will let you handle any weather and road condition while still providing superior handling. Find out more about this new feature before heading to Audi Mobile for your new vehicle.
What is Audi quattro® All-Wheel Drive?
Audi quattro® All-Wheel Drive delivers enhanced grip and available torque-vectoring technology to enhance the way your vehicle handles on corners, on slick roads, and on dry or bumpy road conditions.
Intuitively sends power to all four wheels for better grip
Maximizes handling in wet-weather conditions
Designed and customized to the specific Audi vehicle
Always on-so there's no need to press any buttons to activate
Variable torque split between front and rear wheels lets power go where it's needed most
Available torque vectoring by braking helps the vehicle turn
Audi quattro® Features
Audi is constantly working on improving the quattro® system, but even with necessary changes, there are four main components of the quattro® system that allow it to work seamlessly:
Hydraulic multi-plate clutch
Crown gear differential
Self-locking center differential
Vicious coupling
quattro® Vehicles
When it comes to maximized performance, one quattro® system does not fit all. Instead, Audi customized the quattro® system so that it's available on every single Audi model and their trims, which means there are 43 different models equipped with the system options:
Audi A4: While this model comes standard with front wheel drive, you can upgrade to the quattro®
Audi R8: With its unique design, the R8 quattro® system can send more torque to the rear wheels without risk of losing traction.
Audi A3: This compact Audi uses a quattro® system that features a Haldex unit which sends most of torque to the front wheels unless slippery conditions are detected
Every Audi model is unique and the standard or available quattro® system in each one brings better handling to the forefront.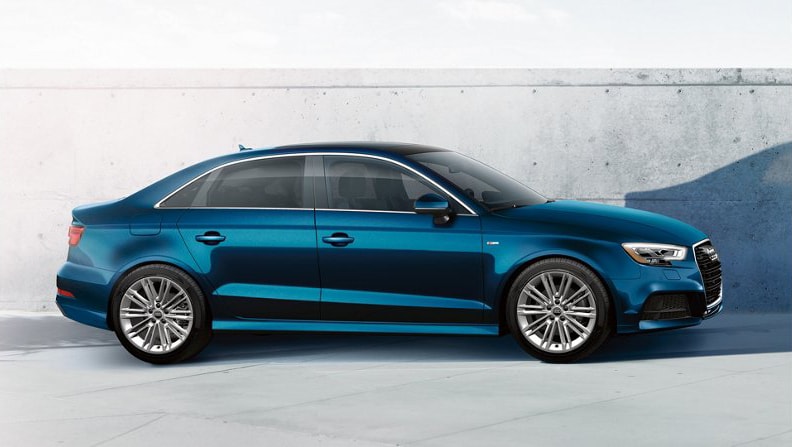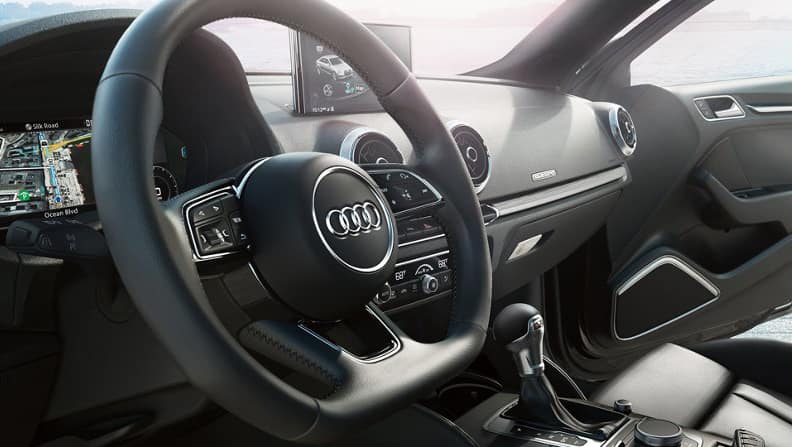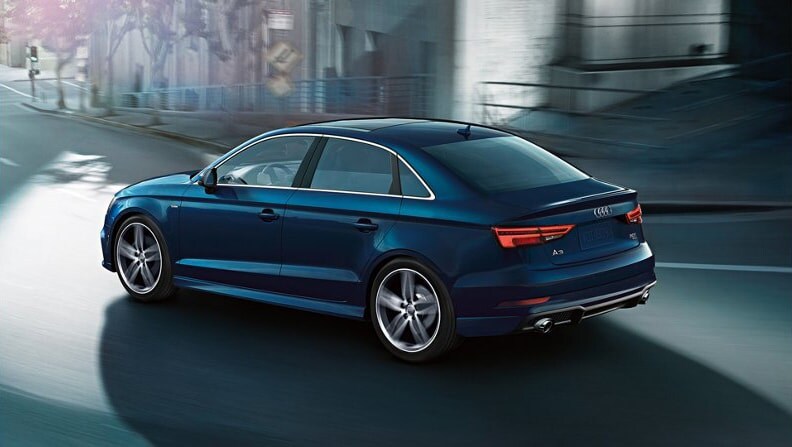 Learn More at Audi Mobile
From Audi SUVs to Audi performance features, you can find Audi technologies like quattro® and Audi connect®. When you're ready to learn more about the Audi specs and features, visit Audi Mobile. Contact us today to explore our inventory or take advantage of our vehicle specials or financing options.